>

Emerald's Response to COVID-19
News
---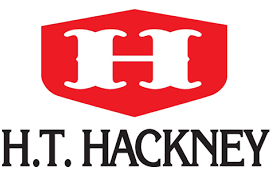 May 8, 2020
Dear Valued Partners,
As discussed previously, we are committed to elevated communication during these challenging and fluid times. We wanted to once again update you, our partners, on the current state of our business. As always, our largest concern is that our friends and partners are healthy and safe! We hope you are all doing well, and we are sending our thoughts and prayers to those who we know have already been infected by this terrible sickness.
We continue to see dynamic challenges surrounding the pandemic. We believe these challenges fall into the three main categories of suppliers, retailers and our proactive response to challenges created by the pandemic.
Supplier Partners – Many suppliers could not stop production quickly enough to catch up to the lack of demand created by retail shutdowns. Therefore, they continued production, filled their warehouses and are now left with very few orders to produce. This has caused significant pressure in regards to labor, cash flow and physical capacity. The end result is many factories are now shut down or running on substantially lower capacity and dramatically reduced work forces. Factories in Vietnam are shutting down from two weeks to two months depending on demand and incoming orders. We continue to talk about fluid situations, and this is one. Although we have current shut down dates, we will constantly monitor any changes over the coming weeks. This situation could cause some challenges due to supply not being ready when demand returns. For that reason, we are requesting as much communication as possible as you prepare to "turn the faucet back on." We are still up to date with our A/P to all our factory partners and plan to continue with this commitment. We strongly believe it is the right thing to do and that it will benefit us and our partners when factories begin shipping again.

Retail Partners – We are excited to start to hear discussions about current sales levels in stores that are open, store reopening plans and planning to place new orders or reinstate old orders. We have been working with our factories to have a detailed understanding of what inventory is currently available, how quickly production can ramp up and what level of backlog they will need to reopen individual factories. We are preparing for increased demand. Once again, our only hope is that we can be on the front end of this communication to ensure we are taking proactive steps to align supply and demand.

Proactive Response – We are working hard to be as proactive as possible in these dynamic times. We are continuing to have discussions with our retail partners on product flow, available overseas inventory, A/P, etc. We are also working diligently with factories to understand their challenges and help where possible. Our assumption is that this proactive communication will only grow more important as we see a return of demand and a possible disconnect between supply and demand. We will be continuing to request as much information as possible, please understand it is to ensure we can satisfy your needs at a higher level than any other importer in the business.
We continue working diligently to ensure our teams are safe. We are now developing plans for our three locations to reopen. We are currently projecting early to mid-May for all of our locations.
Our continued hope is that we can work together to get through these challenging times. Our request is to ensure two-way communication in order to make quick, responsible decisions.
We truly appreciate the excellent communication we have experienced thus far. We also always appreciate the fact that with no retail, there is no wholesale and no manufacturing. We are confident that as great partners we can work through these challenging times together and come out stronger in the end.
Sincerely,
Charles Shue
President, Holland House
Dean Banks
General Manager, Emerald Home Furnishings
---

Dear Valued Customer,
In these challenging and fluid times, we would like to take a moment to communicate with you about our business, supply chain, and next steps in recovering from this epic pandemic.
Before any update on business, we would like to send our thoughts and prayers to each of you and your families. Our largest concern is that our partners and friends are healthy and safe!
The outbreak of COVID-19 has substantially impacted all of our businesses; the likes of which we simply have no way of knowing. However, there are measures that we can take as partners to mitigate the risk and ensure a quicker more seamless recovery when conditions improve. Everything centers around communication.
Supplier Partners - We have been battling the impacts of this outbreak since it first began effecting China in late December with initial challenges mostly surrounding the availability of product and materials impacting shipments post Chinese New Year. Our team is in daily communication with our suppliers as they work through their own challenges with plant closures and weakened demand. As you know, these relationships are and will continue to be one of our core strengths. We have and will remain current with all suppliers for product shipped and will do everything in our power to help them get through these challenging times. It's the right thing to do, but we also know that by doing so will ensure a quicker start-up post pandemic.

Retail Partners - Although we assumed things would probably get worse before better, we could not have imagined our country and customer demand would be impacted as it is today. We understand the challenges that closed stores, reduced customer traffic, and impending higher unemployment rates causes for retailers. We also understand that without consumer demand, there are no wholesalers, factories, etc. Our goal is to continue partnering with you to work through these unique challenges. We simply ask that we continue our dialog as you re-plan your projections and product flow. Our mutual cooperation will improve our ability to plan with factories and the supply chain in the most effective way to ensure a smooth recovery as demand returns.

Our business has been highly impacted by both the outbreak in Asia and here in the U.S. as we have dealt with substantial delays and cancellations. We have also incurred substantial costs while making customer-requested adjustments to transportation and warehousing, canceled bookings, and the cost of continued A/P and delayed A/R. Executing these requests comes at a cost that we will gladly bear during this challenging time. We understand that we cannot expect our manufacturing partners to shoulder all costs involved with the substantial changes we have recently seen, nor can we expect business will flow as normal with our retail partners.
Our commitment to you is to work with you on your store plans, product priority, A/P schedule, and overall business health. We will be reaching out to have these conversations directly with you. We simply ask that you work with us with mutual cooperation and understanding.
We are working diligently to ensure our teams are safe, plan for a demand rebound, and most importantly communicate at the highest possible level. Our hope is that we can work together to get through these challenging times. Our request is to ensure two-way communication in order to make quick, responsible decisions.
Sincerely,
Dean Banks
General Manager
Emerald Home Furnishings
---

Dear Valued Customer,
We are continuously working to ensure, amid the economic fluctuation due to COVID-19, that we can still be here for you and your business.
Effective immediately, Emerald Home Furnishings will now be accepting Visa and Mastercard payments from all customers. If you would like to make a payment by credit card, please send an email to our Credit Department.
If you have any questions, please contact Credit Manager Tanya Cabral via email or by calling 253-883-3179.
Sincerely,
Dean Banks
General Manager
Emerald Home Furnishings
---

Dear Valued Customer,
As the effects of the coronavirus continue to grow, we remain committed to the health and safety of our employees, families, and customers. Emerald works as a team to provide seamless service, and during this unprecedented time we've adjusted the way we work to continue helping support your business.
Beginning today, we have put the following COVID-19 safety precautions in place:
Warehouses remain open and will continue normal operations with one exception: at this time, we are unable to accept and process returns.

For will-call pickups, please remain in the will-call area and disinfect your hands immediately upon entering the building (hand sanitizer provided). If you have a cough or runny nose and need to pick up an order, please remain in your vehicle and call the office at 253-922-1400.

Our Tacoma showroom will be closed until further notice.

After successful testing last week, we have instituted work-at-home procedures for employees whose work can be done remotely and implemented an aggressive cleaning schedule onsite.
In our domestic warehouses, in-stock items can be ordered online and picked up or shipped quickly to help meet customer needs. We also have a variety of closeout inventory available at a discount. These collections may not always be complete sets, but they are first quality items that make for instant profit with great sales while we bridge the gap to normal inventory flow.
And speaking of inventory, the FDA has found no conclusive evidence that the virus has been transmitted from overseas shipments. While these agencies continue to inspect, we're working closely with our vendors to make sure they have what they need to finalize production and begin shipping product again. Our purchasing team is also monitoring and adjusting order quantities to ensure our most popular collections remain in stock once things get back to normal.
Please be safe if you need to travel. The World Health Organization reports common signs of infection include respiratory symptoms, fever, cough, shortness of breath, and breathing difficulties. The recommendations to prevent the spread of this infection include regular hand washing and covering the mouth and nose when coughing and sneezing.
As always, please don't hesitate to reach out if you have any questions. We send our best to you and yours during this difficult time.
Sincerely,
Dean Banks
General Manager
Emerald Home Furnishings